There is a lot of misinformation about how cryptocurrencies are managed and their role in the economic world. By increasing their popularity and knowing the value they have, they have positioned themselves very well in any scenario to generate income. However, it has pros and cons, since with it thousands of scams and virtual scams have come to interested customers.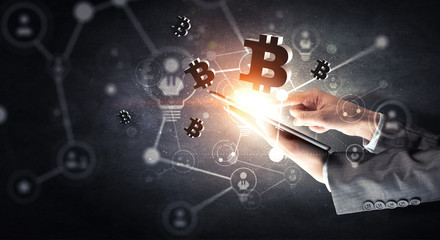 But, bringing up that topic, cryptocurrencies, specifically Bitcoin, represents the digital currency of the future, they are stable and profitable. One of their attractions is that they are independent currencies; they are not linked to any economic or government model.
These moves according to supply and demand; they are decisive in this process of reducing blocks. The reduction of blocks has to do with the bitcoin halving following the specific rules of the founder.
The supply of Bitcoin is limited to 21 million as a defined value; this has to do with the first rule in mining. The second is based on the reward obtained for each block solved by 50% for every 210,000 blocks.
As we have already said, this Bitcoin halving goes hand in hand with supply and demand. If the coins are created very quickly, as happens, eventually, there will be so many that they will lose their value. So this reduction is taken so seriously.
This process has specific planning, every four years, the following corresponding to the current year. The Bitcoin halving 2020 will reportedly be made on May 7 to debug the market without affecting its value.
This may happen, but the benefits of keeping the Bitcoin currency at the peak of popularity and value are worth it. Processes such as Bitcoin halving 2020 are prepared with dedication by their operators. This is because, according to the previous processes, this can have a long-term effect on the price of BTC.
The first time these processes were performed, the reward to miners for the extraction of Bitcoin blocks was 50 BTC. Currently, it was reduced to 12.5 Bitcoin by a configuration in the BTC; it still works and is still profitable.
 
April 15, 2020